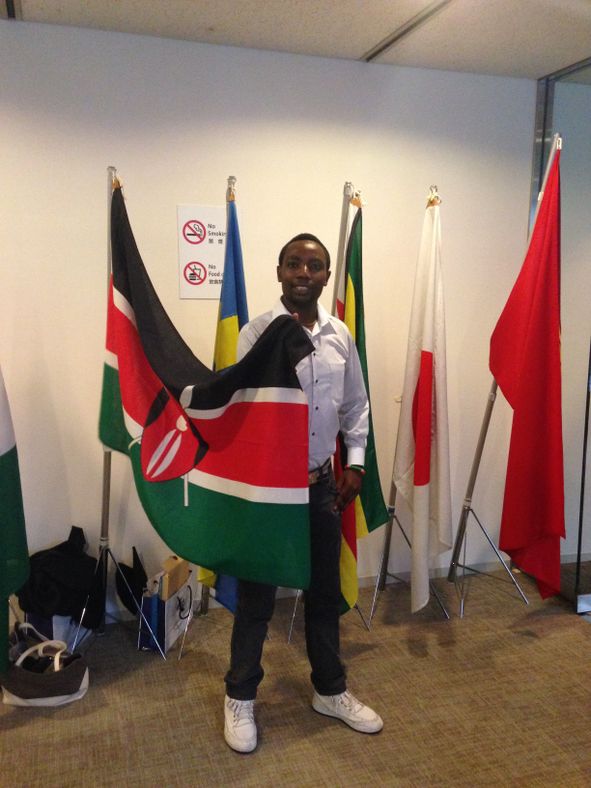 Karanja-san, from Tukuba-University and UN University, is appointed as a LBI ambassador! 
He will contribute a lot to build the bridge between Kenya and Japan through LBI actions.
Kanranja-san made the wonderful comment: 
" Women and Children play fundamental roles in fostering sustainable development. Despite their importance, they are usually discriminated and/or underrepresented in different spheres of the society. Research shows that women and children suffer most during natural calamities and disasters. Considering that the frequency and magnitude of disasters are expected to be on the rise due to climate change, there is an urgent need to empower women and children so as to increase their resilience and adapting capacity. Little Bees International (LBI) aims to breach this gap by empowering vulnerable women and children in Kenya. LBI regards women and children not just a mere beneficiaries but as ACTIVE actors and architects of a sustainable society. 
The purpose of LBI is to create community structures that continuously increase community's capacity and reduce her dependence. As an ambassador of LBI, I plan to continue harnessing communities' ideas and establishing a platform where they can be successfully executed for the betterment of the community.
I wish to contribute in promotion of mutual understanding between Kenya and Japan for both youth and sustainable future as LBI ambassador."
Congratulation and Asante sana to Kranja-san!!