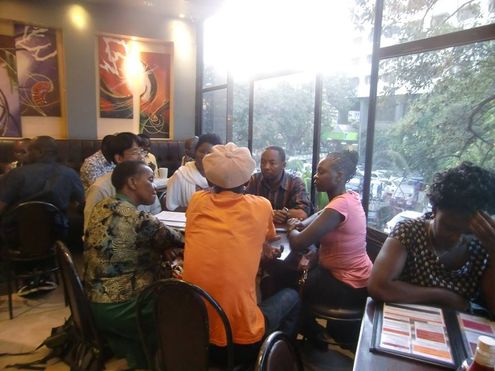 LBI Kenya Board Member reached the agreement to prevent misbehavior and misconducts of the Board from interrupting and intervening LBI projects by improving transparency and accountability as an organization.Trust-based relationship is a key to the success for the community development.

Part 1: the organization
Your role as the board is designed to contribute to support the following mission and objectives of the organization under the initiative of Florence, Chair of LBI Kenya.

Main objective:
Empowerment of disadvantaged women, children and youth in urban informal settlements in Kenya through Education, Health and Sustainable community development initiatives, main focal point being Korogocho as a first priority.

Specific objectives:
・ Promotion of entrepreneurial programs geared towards financial sustainability
・ Promotion of health and sanitation program such as, reproductive health trainings, solid waste management, medical camps
・ Promote quality education for children and youth
・ Promote cultural activities such as sports and music for growing up peace-loving mind and sound mental and body among youth.
・ Collaboration with government, inter government, other agencies and other organizations with similar objectives

Part 2: the Board
We expect you:
・ To help LBI fulfill its mission and be cooperating with Chair of LBI Kenya.
・ To perform your volunteering role to the best of your ability
・ To follow the organization's procedures and standards, including health and safety and equal opportunities, in relation to its staff, volunteers and partners
・ To maintain the confidential information of the organization and of its partners
・ To provide referees as agreed who may be contacted, and to agree to a Criminal Records Bureau check being carried out where necessary.

This agreement is binding in honour and the Board who violates the agreement shall be disqualified from the organization at any time.