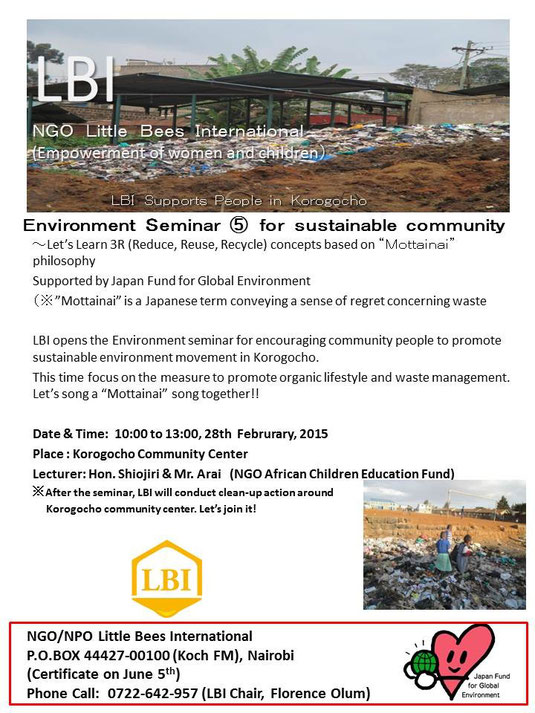 LBI opens the Environment seminar for encouraging community people to promote sustainable environment movement in Korogohco.
This seminar is supported by Japan Fund for Global Environment.
This time focus on the measure to promote organic lifestyle and waste management.
Date & Time: 10:00 to 13:00, 28th February, 2015
Place : Korogocho Community Center
Lecturer: Hon. Shiojiri & Mr. Arai (NGO African Children Education Fund)
※After the seminar, LBI will conduct clean-up action around Korogocho community center and tree-planting. Let's join it!
At this time, shall we sing a "Mottainai" song together?
"Mottainai" song is produced by Hon. Shiojiri and his family member to share Japanese environment philosophy with Kenyan people.
MOTTAINAI SONG
Mottainai no aikotoba
Takusan no hitoni tutaeyou
① Jikan wo muda ni tsukaunowa
② Mono wo taisetsu ni shinainowa
③ Jibun dakeni tsukau kokoro
Mottainai Mottainai