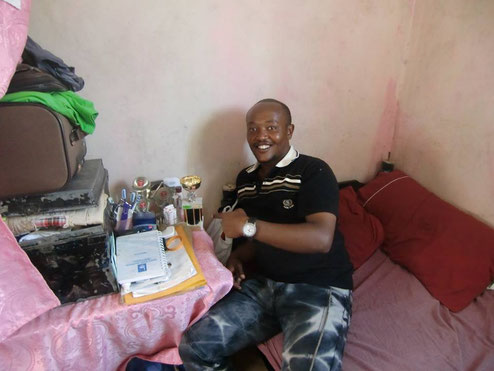 Senpai is a Kenya Karate Champion in 2012 (Karate is a Japanese martial art). Even though he usually looks mild and very kind, he is soooooo powerful! After Karate Tournament in 2012, he was invited to UK and met Cristian Ronal, a superstar of footballers, from ManU!.
Even now, he keeps on teaching children Karate. 
He said, "Karate changes my life! Without it, my life just stuck to the miserable one."
His dream is to come to Japan for teaching Karate as a Sensei (Master of Karate). His dream will be realized in the future!
Asante sana, Senpai!