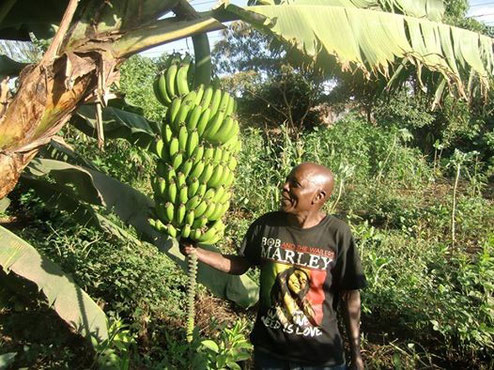 Joshua is a environment-oriented person in Korogocho.
He is a farmer as well as a painter. In limited space for farming along Nairobi River, Joshua plants seedlings and vegetables as income generating actions. There is only one banana tree in the river side that Joshua grows. 
He is designing the sign board of LBI and supporting LBI tree-planting projects.
His dream is to set the green belt in Korogocho community for future's generation. His dream is also LBI's dream.
Asante sana!