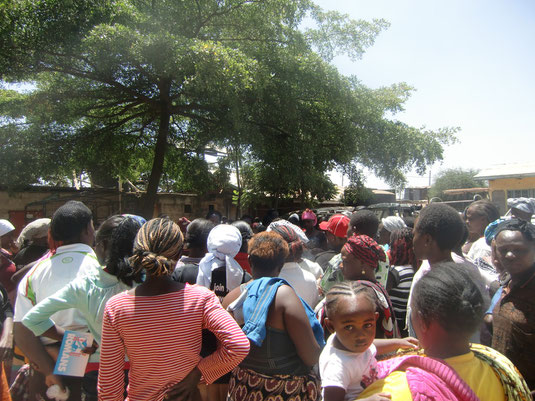 LBI opens the Environment seminar for encouraging community people to promote sustainable environment movement in Korogohco
in collaboration with NGO African Children Education Fund (Mr. Arai and Mrs. Molly, environment specialists from Embu, initiated this Seminar. 
This seminar is supported by Japan Fund for Global Environment.
This time focus on the measure to promote organic lifestyle and establish organic environment by planting trees.
We have more than 130 people and 30 children for this movement and seminar!! In addition, we welcomed special guests, Ms. Joy and Ms. Betty, from Digital Opportunity Trust Nairobi.
Please check this video, "Mottainai Song" with everyone.
http://youtu.be/3IQ-6BFogq8
Step by step, the environment movement will be a core in Korogocho for sustainable development.
Asante sana for everyone!!